Kiss Red E Is Awesome
We combine organic, vegan, and toxic-free skinfoods so you can naturally buff away dead skin and hydrate dry patches leaving your skin as soft as a couple of kittens.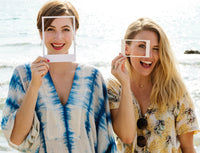 Say hello to glowy skin, 100% naturally
Girls night done right with the special gift of wine, box of chocolates, and Kiss Red E Cream.
One mission that's no longer impossible for this super mommy with Kiss Red E Dark Spot Corrector.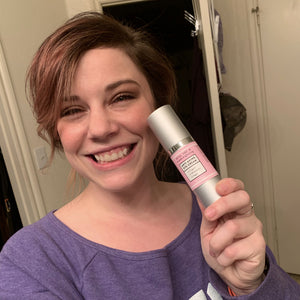 Look how gorgeous Kiss Red E is babe. Trust me, it goes on even better.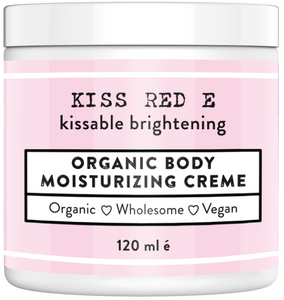 Testimonials
Using it 2 times a week and loving the deep refreshing aroma when it goes on my face. Lucky to find this item. 

Jennifer S
Got it as a gift from my boyfriend and was not sure how my sensitive skin would react to it. So far my face seems to be loving it.

Madison H
Have been buying this for some time now and still can't believe how good my skin feels after using it. A great buy!

Ashley J
OUR PHILOSOPHY
All Kiss Red E® products have been formulated and manufactured in North America using locally sourced and sustainable ingredients. We pride in partnering with other US based small business vendors in bringing our top of the line signature products. When you buy from Kiss Red E®, rest assured that your products will be vegan, organic and cruelty free. So put our skincare on and feel good knowing that together we strive towards a healthier, more beautiful world around us.