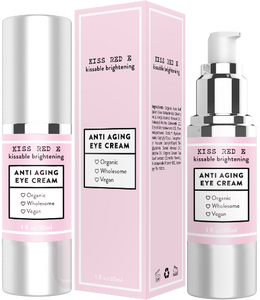 The prompt delivery surprised me. The product seems to be good for my skin...really too soon to see any difference.
Great Product
I've been using this eye cream for over a year and love it!
Raccoon no more!
My eyes have always looked dark. I thought they were just naturally sunken-in. Nope. Turns out I was just using the wrong product! THANK YOU for helping my eyes stand out as nicely as my skin.
Eyelid eczema success
I always had dark spots and bags under my eyes and so I tried this anti aging cream. I love it!
Just by chance, I was looking for a remedy for my child's eyelid eczema. I ran into this product again because of the vitamin e in it. I decided to try it... It's vegan and organic with a vitamin and I use it on myself... Figured it'd be fine. After trying so many cremes and remedies, my child's eyelid eczema is almost completely gone! I use it on his eyelids in the morning and the evening. I'm so happy to find something that I feel is safe and it actually works! Thank you!