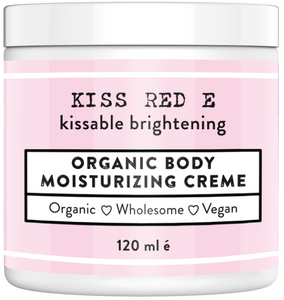 Soft Soft Soft!
Love this product! Natural ingredients leave your skin soft and hydrated. I'm older and this helps my skin. So glad I found your product!
sooooothing!
I have old skin that wants to become leather. This lotion smooths it out and relieves the nearly ready to be itched feeling.
love it
Instant love at first sight cuz the jar is sooo pretty to look at. The cream is also very nice and have been using it with no breaks outs or redness. Love it so far, especially that its vegan and organic.